LA LIGA | REAL MADRID
Jorge Mendes: "Cristiano will retire at Real Madrid"
Cristiano Ronaldo's agent stated on Cadena Cope Radio last night, that the Portuguese player will wear the Real Madrid shirt until "he's 40 years old".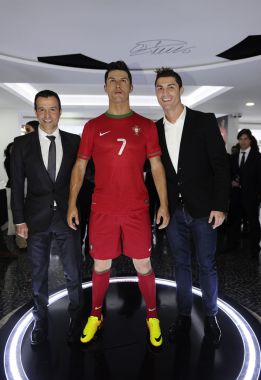 Jorge Mendes assured that Cristiano Ronaldo, one of the many players he represents, will wear the Madrid shirt until he's "40 years old", clearing up doubts about his immediate future and the speculation growing on a potential return to Manchester United.
Mendes, who feels that Cristiano is "the best sportsperson ever", and is convinced that the player will "beat every record" that the future offers. "He's very happy at Real Madrid, it's impossible to take Cristiano away from the club", added the agent in an interview with Cadena Cope.
"We'll never find another like him He's getting better every day and will continue to improve until he gets to 40 years of age. Cristiano is happy at Real Madrid and always has been. He's going to beat all records and will retire here", he continued.
"He still retains a special feeling for United as he spent six years there. Now he only has feelings for Real Madrid and wants to stay here forever, he's extremely happy. One thing he has is respect for those people who remember him but his interest is with Madrid", stated Mendes.
Mendes was also asked about offers he receives for Cristiano. "I don't get offers as people know that it's impossible to take Cristiano away from Real Madrid, so it's not even worth making the enquiry", he added.
Finally, he reviewed Cristiano's objectives for the new season. "Cristiano's dream is to win another Champions League trophy. His dreams are always immediate. He has incredible drive and never fails to surprise. It's impossible to find someone similar in the world of sport", he concluded.