REAL MADRID | MORATA
Madrid to agree 35 million repurchase option for Morata
Real Madrid and Juventus have agreed a transfer of 18 million euros for the player. The striker is also negotiating a five year deal with Madrid, to start if and when he returns.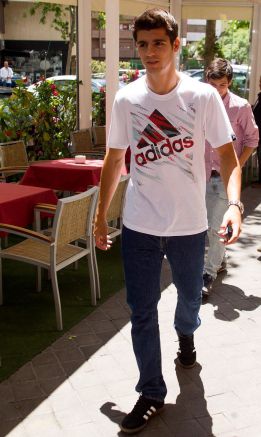 The agreement between Madrid and Juventus for the transfer of Morata is effectively a done deal. The Italian club will shell out 18 million euros for the player, while Real will have a 35 million euros repurchase option for the next three years. The player will sign a four year deal with Juve, with an option of one additional season, and will bank around 2.2 million euros a year.
However, Madrid and Morata are now involved in their own negotiations: to thrash out a five year deal for the player that would come into effect if and when the Spanish club decide to bring him back.
This is a standard Real Madrid technique with their young players that are transferred out with a repurchase option. Some of the details of the contract are left open, such as the wages, which will depend on the performance of the player while at Juventus. Once this contract is agreed between Morata and Madrid, the transfer to Juventus can be finalised.
In principle Madrid were reluctant to let Morata go to Juventus, given the potency of their striker force of Tévez and Llorente, who scored 21 and 18 goals respectively last season. The Spanish club would have preferred to see their young star go to Wolfsburg (who offered around 30 million for the player) or Villarreal, where he would be assured of more playing time.
However the firm interest of Antonio Conte, the Juventus coach, eventually won over Madrid bosses. Additionally, the clubs have reached a tacit agreement, without economic effect, that will guarantee the striker playing time.