REAL MADRID
Owen warns Bale that life in Spain might disappoint
The former Real Madrid striker admits that he never really settled to life in Spain and warns Gareth Bale of what he might expect.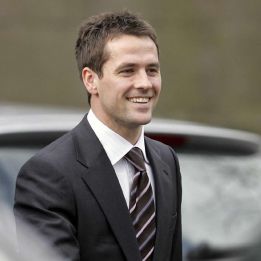 Former Liverpool and Real Madrid striker Michael Owen has drawn on his own experiences to offer Gareth Bale advice as to what life in Spain might be like should he move to the Bernabéu this summer. In declarations made to BBC 5, and picked up by the Daily Mail, Owen confessed that his own time in Spain left him disappointed.
"From a football point of view, I think Bale would do particularly well. But I think for any player going from these shores to Spain, it is a lot different to how you first imagine it," Owen said.
Owen, who signed for Real Madrid in 2004 but only spent one season at the Bernabéu, complained that his time in the capital was a living nightmare.
"Off the pitch, it's very difficult. The Spanish culture is a very easy way of life; there's a slow pace to it. When you get over there, you want to move into a house and get settled, get your wife happy, your kids happy and your family and everyone else happy, and you're trying to change as well, but unfortunately you're stuck in a hotel for five months.
"The legal system and all these things to buy a house are so slow. We wanted to do it as quick as we could, but I was in a hotel for five months with a young child," he continued.
He expanded on his Madrid experience in his autobiography, 'Michael Owen: Off the Record', saying: "It was murder. For three and a half months, Louise, Gemma and I were in a businessmen's hotel in a quiet area where there were no parks for our daughter to run around. I felt awful leaving for work at 10 every morning. Coming back at 1pm, I'd often find them bored to tears. So we went out and about in Madrid, locating the parks and all the landmarks. Even then, it would be lights out for Gemma by 7.30pm, and Louise and I would tip-toe round in the pitch black. In the darker moments, I missed my family, my house, my old team mates, the golfing, my dogs, the whole English package, even the rain.
'Right from the start of the 2004-05 campaign, when I arrived at the world's most famous club, I knew inside that I wanted to come home after one season. That feeling only intensified the longer I was in Spain."