GERMANY
Bayern swat Hamburg aside as Thiago makes his debut
The game was the first chance to see the former Barça player in action with his new team-mates as his quality shone through.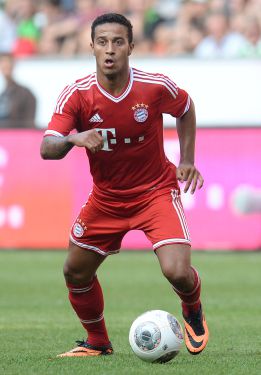 Bayern Munich won their first game of the "Guardiola era" today against first division rivals Hamburg. The tie ended up with a resounding 4-0 win for Guardiola's men on an afternoon that saw new signing, and former Barcelona player, Thiago Alcántara, make an impressive debut in midfield, organising the defensive duties and showing great vision and touch.
With goals from Jérome Boateng (12), Mario Mandzukic (41), Toni Kroos (44) and Thomas Müller (52), Bayern cruised into the final of the Telekom Cup, to be played this weekend at Borussia Mönchengladbach's ground.
In tomorrow's final Bayern were expected to be facing archrivals Borussia Dortmund, but the finalists in last season's Champions League lost 1-0 to hosts Mönchengladbach. Despite the home side enjoying more possession, it was Dortmund that created more of the chances; however, a late penalty by Filip Daems settled the tie, with the decision contested by trainer Jürgen Klopp. "We don't want to be discussing refereeing decision so early on," he said.
Guardiola's side were certainly up to the task in front of the 47,000 supporters, despite injuries to Mario Götze and Bastian Schweinsteiger. Manuel Neuer, Arjen Robben, Dante and Thomas Müller all started on the bench.