REAL MADRID
Real Madrid out to sign a striker: Ibrahimovic or Suárez
The Uruguayan is highly rated at Madrid, but Carlo Ancelotti favours a move for Ibra. 'Los Blancos' could include Gonzalo Higuaín in a deal for Suárez.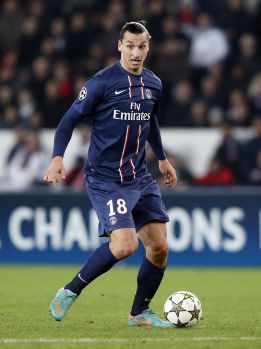 Figures at Real Madrid are refusing to rule out the signing of a centre-forward this summer. Last season, striker Gonzalo Higuaín scored 18 goals, while fellow front-man Karim Benzema hit 20 – a meagre return in light of the contrast with another member of the Madrid squad: Cristiano Ronaldo. During season 2012/13, the Portuguese international notched 55 goals. Higuaín and Benzema have been coexisting at the Santiago Bernabéu for four seasons, yet neither has taken off (and 'El Pipa' wants to leave).
'Los Blancos' are therefore studying two, differing options: Luis Suárez and Zlatan Ibrahimovic. The Uruguyan is highly rated at Madrid, and is keen to make the move. In recent days, he told 'The Sun': "Liverpool is in my heart and nobody can doubt that. But if I receive an important offer to progress my career, I will study it." He has just posted an excellent season at Anfield, racking up 30 goals in 44 matches. However, he feels victimised by Premier League referees and sees the chance to move to Madrid as an opportunity that he cannot pass up. Real Madrid are also attracted by his age: at 26, he offers the promise of leading the attack for number of seasons. Furthermore, Suárez would also provide the potential for expansion in the South American market.
Suárez is valued at 40 million euros. Given that Madrid have already invested 80.7 million euros in new signings, Ibrahimovic would provide a cheaper option for the La Liga club. Having worked with the Swede before, Carlo Ancelotti knows only too well what he would bring to the team: the 31-year-old has scored 35 goals in each of the past two campaigns (three less than Higuaín and Benzema put together in 2012/13). Ibrahimovic has two years remaining on his contract at the Parc des Princes, where he moved for 21 million euros in 2012.
The forward wants to follow Ancelotti to Madrid. Meanwhile, he has been left bemused by PSG's marquee signing of Edinson Cavani; his ego does not sit well with no longer being the star of the Parisian dressing room. Ibra's complicated personality could cause problems at PSG if he stays. With this in mind, the Ligue 1 club would be willing to negotiate with Madrid – although the player's track record of issues with team-mates and opponents is an off-putting influence on the Spanish club. During his career, has become embroiled in spats in Holland, Italy, Spain and France.
The option of Suárez, who has three years left on his contract, is not straightforward. Speaking on the club's pre-season tour in Indonesia, Liverpool manager Brendan Rodgers confirmed: "We had an offer that was nowhere near what we value him at. He's one of the top strikers in the world." Reports in the UK insist that the bid came from Arsenal. Now, it is down to Madrid to negotiate, with the inclusion of want-away striker Higuaín a significant card to play in reducing the transfer fee. According to the 'Mirror', Madrid are preparing an offer of 12 million euros plus the Argentine. The delay to his exit from the Spanish capital is no coincidence.