REAL MADRID
Cristiano Ronaldo: "I'm very happy at Real Madrid"
Speaking in Monaco, CR7 also discussed Manchester United: "Everyone knows the passion I have for this club. But my future is at Real Madrid."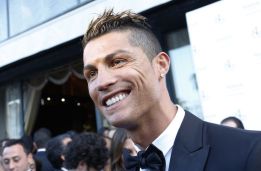 Cristiano Ronaldo was among the guests at the Jacob & Co. gala held in Monaco on Thursday evening. The Real Madrid forward is spending his final days of holiday in the principality. Speaking at the event, the 28-year-old told 'Nicematin' that his future lies at 'Los Blancos'.
Future: "It isn't the best day to talk about my future. I'm here to enjoy the party and the evening. As for my future, it'll be known soon. It has been ten months of a very difficult season and now I want to enjoy myself with my girlfriend and my son, going to the beach, having fun, playing tennis..."
Next season: "We have to do better than last year. At Madrid, we have to do all we can to win La Liga and the Champions League. I also hope to qualify for the World Cup with Portugal."
Manchester United: "It's a club that has been in my heart for a long time. Everyone knows the passion I have for this club. But my future is at Real Madrid."
Monaco: "It's a good club with a fantastic owner. Monaco are back in Ligue 1. I wish them the best because they have two Portuguese players in their team, as well as Falcao and James Rodríguez."
Can you see yourself playing for Monaco one day? "I can't say I'd never come to this club, but right now I'm very happy at Real Madrid. I'm only here on holiday."