LIGA BBVA | REAL MADRID
Real Madrid plan to unveil Bale and Isco in July
Madrid have yet to announce more new signings or a new coach yet Florentino has stepped up plans to complete two marquee summer signings.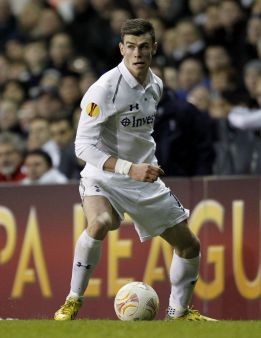 Florentino Pérez is watching the days roll along (July is just around the corner) and he still has not had the chance to put the fans at ease. Starting with the vacant coaching position, PSG are poised to announce Fabio Capello as their new manager which would clear Carlo Ancelotti to quit Paris for Madrid.
The president and General Director José Ángel Sánchez have spent the past few days on business trips as they attempt to accelerate the operation to bring new players on board. The initial plan is to incorporate six players into the first team squad: Dani Carvajal (recently recovered from Bayer Leverkusen), Gareth Bale, Edinson Cavani, Isco and at least two players from Castilla – Jesé and Casemiro.
Casemiro arrived on loan from Sao Paulo in January and Madrid triggered their option to buy him outright last month, paying the Brazilian side 5.3 million euros.
Star signings. Florentino is keen to make two big name signings during the summer inscription period – Bale and Isco. AS understands that the operations to bring the two players to the Bernabéu are at an advanced stage and within the club, employees are on alert in the event that both players could be officially unveiled in July.
The first to be announced is almost certain to be Isco. The Málaga star told AS on Monday that he has received two offers – one from Madrid and another from Manchester City. The Premier League outfit have Pellegrini's word that the midfielder will be a regular starter should he elect a move to England.
But Isco is not keen on moving too far from his beloved home town. From the capital, he can take the high-speed AVE train and be back home with family and friends in Málaga in little over two and a half hours. Zidane has held a number of conversations with the player's father and convinced him that, despite facing competition from Özil, the Spain Under-21 international will be given regular run-outs in Madrid's starting XI. Ancelotti has also given the green light for Madrid to proceed with an operation which will cost close to 30 million euros (Isco's buy-out fee is 35 million).
Kaká. The only drawback is Ricardo Kaká although Madrid are confident that this summer, the player will finally find a new club and furthermore, the Brazilian has tellingly been omitted from much of the publicity produced for the new campaign, such as the promotional video and photographs for Madrid's new kit.
As for Bale, Tottenham's Daniel Levy has proved a shrewd negotiator which has drawn out talks much longer than Madrid had hoped. But the capital side feel confident that the player himself is eager to see his transfer to the Bernabéu go through. Spurs failure to qualify for this year's Champions League has been one of the principal factors in convincing Bale to move on.
Former Brazil player Zico told the BBC this week, "Gareth is an excellent player –one who stands out in English football. So I think if he has the opportunity of going to a team like Real Madrid, PSG or another team of similar level, he should. It's important for a player like him to compete in the Champions League. If he can play in the top sides, he can grow and develop even more". Madrid feel the same way and are ready to pay out 80 million euros to get their man.