SPAIN
Valdés and Villa set to start against the Republic of Ireland
Both players were left out of the first friendly against Haiti. The Spain squad also used the occasion to take a stroll around The Big Apple.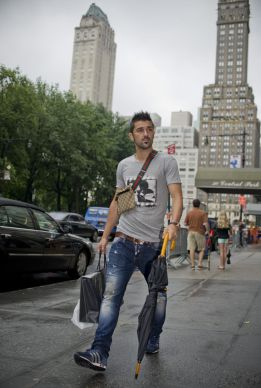 Vicente del Bosque announced that Víctor Valdés will start in Spain's friendly against the Republic of Ireland in the early hours of Wednesday morning (02:00 CET) in New York. The game is the second of two friendlies in preparation for the Confederations Cup, with Valdés left on the bench in the first match against Haiti. On that occasion Casillas was given the nod to start and was then replaced by Pepe Reina in the second half.
Del Bosque also announced that David Villa will lead the front line against Ireland, with Torres and Soldado playing in the first game (neither scored).
Players from the Spain squad also took the opportunity to do a little shopping in New York despite the torrential rain that fell for the best part of the morning. Casillas and Cazorla wandered around Times Square while the Barcelona players chose a more theatrical route and headed for Broadway. In The Big Apple they were staying at a hotel near Central Park, in the heart of Manhattan.