"Five people weren't doping, they are the true heroes"
Lance Armstrong admits to taking performance enhancing drugs.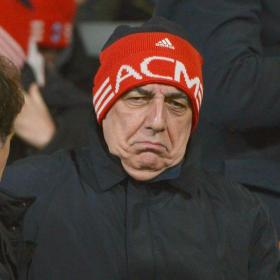 Lance Armstrong's long awaited and exclusive interview with Oprah Winfrey was in the end an explosive confession. Right at the start of the conversation Lance directly and forcefully admitted his drug use, replying "yes" when asked if he had used EPO, steroids, testosterone and growth hormone when winning seven Tours de France between 1999 and 2005.
According to the ex-cyclist it all began with steroid use in the mid 90s. He later said that "2005 was the last time" he crossed "that line" and that when he place third in 2009 he was not doping. "This is the part of the USADA (the US Anti-Doping Agency) report with which I don't agree, and it makes me sad. After my come back in 2009 I never took anything", he said.
Oprah asked the disgraced cyclist whether "it was possible to win without doping?" "Not in that generation", replied Lance before going on to say that "the story was so perfect for so long. It was just this mythic perfect story, and it wasn't true". Right after Armstrong's initial declarations were broadcast Twitter saw a wave of angry and indignant reactions from people across the US.
"I controlled every outcome in my life... but I didn't have access to anything else that nobody else did", said Lance to Oprah, before the devastating phrase: "The culture was what it was. There will be people that say, 'OK, there are 200 guys on the tour, I can tell you five guys that didn't, and those are the five heroes', and they're right". Armstrong also denied another of the USADA's accusations: "To say that that program was bigger than the East German doping program in the '70s and '80s? That's not true. It definitely was professional, and it was definitely smart, if you can call it that, but it was very conservative, very risk-averse. I viewed it as very simple. There were things that were oxygen-supplying drugs that were beneficial for cycling. My cocktail was EPO, but not a lot, transfusions and testosterone."
Armstrong made it clear that he wanted to control everything, although he denied he had ever fired anyone for not doping, in particular he denied removing Christian Vandevelde. He also talked about the drug tests he had taken: "No, I didn't fail a test; retroactively I failed one [for EPO in 1999]. The hundreds tests I took, I passed them. There was retroactive stuff later on." The Texan said that two things have changed in cycling nowadays: out of competition controls and "biological passports".
"I went and just looked up the definition of cheat and the definition of cheat is to gain an advantage on a rival or foe that they don't have. I didn't view it that way. I viewed it as a level playing field", Armstrong said.
During the interview Oprah Winfrey showed old clips of the cyclist denying the accusations, and of some of the other leading characters in the story, all of whom accused him of doping: Tavis Tygard, executive director of the USADA, Tyler Hamilton (ex team-mate), masseuse Emma O'Reilly (to whom Armstrong directly said sorry, saying he had "sued too many people"), Floyd Landis, Betsy Andreu (wife of Frankie Andreu, who Lance admitted he had called 'mad'). Faced with this Armstrong asked for forgiveness. Around 50 minutes into the interview he shed a couple of tears.
Lance admitted that at the moment he feels like a "jerk" rather than being able to focus on his humanitarian side. "I'm paying the price, I deserve it". He said that at the time he was cheating he didn't feel like he was doing so, nor did what he was doing appear wrong to him. That now "scares" him. ""It was win at all costs. When I was diagnosed (with cancer) I would do anything to survive. I took that attitude - win at all costs - to cycling", he said.
After winning the 2005 Tour Armstrong spoke publicly on the podium and demanded that "people believe in miracles". Oprah asked him what he was trying to accomplish and whether he was "rubbing his accuser's faces in it". Lance replied that, "it just came out. Looking back at it now, it looks ridiculous."
He denied having tested positive in the Tour of Switzerland in 2001 and having given money to the UCI for help in avoiding tests. ""That story isn't true. There was no positive test. No paying off of the lab. The UCI did not make that go away. I'm no fan of the UCI." As to the donation Armstrong said, "They called and said they didn't have a lot of money - I did. They asked if I would make a donation so I did."
Asked what his reaction was when he learned USADA was going to pick up the case and pursue it Armstrong replied, "My reaction was to fight back. I'd do anything to go back to that day. I wouldn't fight. I wouldn't sue them. I'd listen. I'd say guys, granted I was treated differently to other guys. Treated differently in that I wasn't approached at the same time as other riders. They gathered all of the evidence and they came to me and said what are you going to do? Going back I'd say 'give me three days. Let me call my family, my mother, sponsors, foundation' and I wish I could do that but I can't."
As to whether he will now co-operate with USADA to help clear up the sport of cycling, the ex-cyclist said, "I love cycling and I say that knowing that people see me as someone who disrespected the sport, the colour yellow. If we can, and I stand on no moral platform here, if there was truth and reconciliation commission - and I can't call for that - if they have it and I'm invited I'll be first man through the door."
The second part of the interview will be broadcast this evening.