BARCELONA | NEYMAR
Barça reportedly already paid 10 million euros for Neymar
Newspaper 'Sport' and radio station 'RAC1' claim details of a pre-contractual agreement between Barça and the Brazilian are detailed in the club's annual dossier.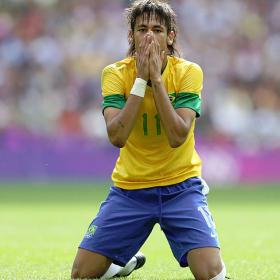 The rumour linking Brazilian sensation Neymar to Barcelona is starting to take shape. According to reports from the Catalan sports newspaper 'Sport' and radio station 'RAC1', proof of a pre-contract agreement between the player and Barça may already exist, in the shape of Barcelona's annual dossier. The financial section of the dossier lists an advanced payment of 10 million euros ahead of "a firm commitment" to the value of 40 million euros, Neymar's exact price.
It does not end there. RAC1 has also confirmed that Barcelona have a copy of a medical test belonging to Neymar. The information appears on page 178 on the dossier, in the following text: "As of 30 June 2012 the club has a firm commitment to a long-term payment of 40 million euros. In relation to this commitment, the club has already paid 10 million euros, which which has been registered under "intangible sporting assets", dated 30 June 2012."
A few days ago 'El Mundo Deportivo' reported that the two parties had already agreed to a deal to the point that Neymar would have to pay 80 million euros to Barcelona in compensation if he does not complete the move.