REAL MADRID | TRANSFERS
Modric doesn't want to go to the USA with Tottenham
The Croatian wants a move to Madrid confirmed before Saturday.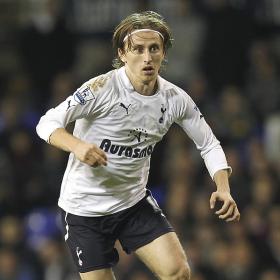 Luka Modric is coming to the end of his holidays in Croatia while Madrid is waiting on his arrival in London to see how the matter develops. AS has found that the player and his agents are still hoping that he won't have to attend Spurs' first training session of the pre-season tomorrow (he's due along with the other players involved in the European Championship, including Van der Vaart), though the midfielder will fly to London. All sources suggest that Modric's wish is that a deal is confirmed soon, and that he wants to have left the club before Saturday, when Tottenahm depart for pre-season preparations in the USA. Modric has no desire to be on that plane.
The first obstacle is financial. Madrid are offering 30 million and Carvalho (who is still yet to train with Mourinho) while Tottenham want 45, an exorbitant price that will go up to 55 for any English club knocking on the door (Chelsea and United are interested). Spurs' chairman Daniel Levy is currently in the US on family business, something which is also delaying the process. He's a tough negoiater, and he'll use PSG's offer (five million more than Madrid, at the moment) to delay the move and get the most he can.
But Modric is decided that he wants to play for Madrid and that's why he put in the transfer request. He tried to go last year, and Levy rejected a 40-million offer from Chelsea, offering the player a salary increase. Modric didn't want that ( "I'm not interested in money, but leaving because I've finished a chapter") and the chairman promised that if a good offer was to arrive the following summer, he would let him go. Levy is yet to act on his word and is making things difficult for Modric, who has been speaking with Mourinho frequently in the last few days.