BARCELONA
Barça eyeing versatile Vertonghen
With negotiations stalled over Mathieu and Marquinhos, Barcelona are looking at Tottenham's Belgian player.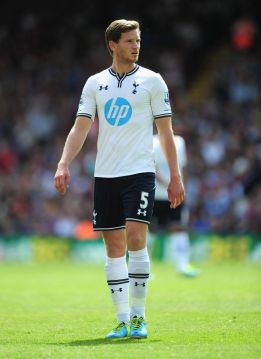 Luis Enrique's Barcelona is up and running and Zubizarreta is feeling the rising pressure of the need to bring in players at the back. The talks over Marquinhos and Mathieu are so far failing to bear fruit and bosses at the Camp Nou are becoming impatient.
The name of Mats Hummels, one of the undisputed leaders of the current world champions, was discussed in earnest, but it looks like Manchester United, under Van Gaal, are in prime position there. And so the eyes of the Camp Nou have turned once again to Jan Vertonghen, Tottenham defender and Belgium international, who appeals to Barcelona for his versatility and experience.
He was on the wanted list last season, but Tata Martino rejected making a move, preferring to wait for Puyol's recovery. The Belgian is keen on a move, and although his agent didn't confirm Barcelona's interest he also didn't deny it.
Vertonghen has lots of ability, he's fast and he can play in any position in defence. This season he played in the centre of Tottenham's defence, but at the World Cup he played out wide. His qualities mark him out as a perfect footballer for the Barça defence.