REAL MADRID | CRISTIANO
45,000 fans to don CR7 masks at the Bernabéu
On arrival for Wednesday's game against Galatasaray, fans will find a Cristiano mask on their seat.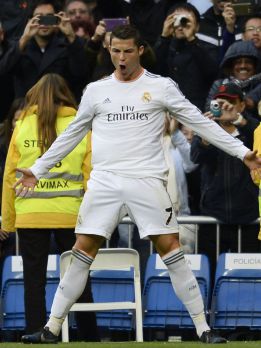 Real Madrid's supporters' clubs are calling on fans to show their support for Cristiano Ronaldo during Wednesday's Champions League clash with Galatasaray at the Bernabéu. On Friday, the Barajas and La Clásica supporters' clubs began an initiative which they hope will be seen the world over. When fans enter the north stand of the stadium, they will find on their seat a Cristiano mask which is to be worn ahead of kick-off. The initiative has been given the ok by the club.
A total of 45,000 fans wearing their own Cristiano mask will produce a stunning visual mosaic. Various supporters' clubs met at the end of last week to organize a campaign to see Cristiano voted as the world's best player at the FIFA Ballon d'Or gala in Zurich in January. Apart from the masks, fans have been asked to bring along banners and flags to rally support for the Madrid forward before voting closes on 29 November.