TRANSFERS | BALE
Bale will be announced when Tottenham finalise Eriksen
Madrid are ready to make Bale's signing official and he will be presented on Monday.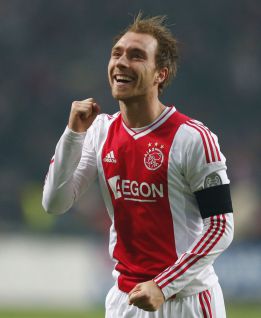 Real Madrid are waiting to announce Bale's signature, with the player ready to be presented on Monday. And they just need Tottenham to complete the signing of Ajax midfielder Eriksen (who Atlético are also keen to land) to do so.
The English club don't want to give Bale permission to be presented in the Bernabéu until they've tied up the talented Danish player, given that Ajax are likely to ask for more money if Bale is officially a Real Madrid player.
The Spanish club are relaxed about the situation, in spite of the delays to Bale's official announcement. And that's because the deal is done. The only thing that remains is to make it public, which could even come on Monday itself, the day the transfer window closes. "There's no need to panic. It's just a question of hours. Bale will play at Madrid", said a top executive at Real Madrid to this newspaper.