LIGA BBVA | REAL MADRID
Callejón to join Napoli this week
Real Madrid and Napoli have reached an agreement for the midfielder who will join the Italians on a deal worth 10 million euros.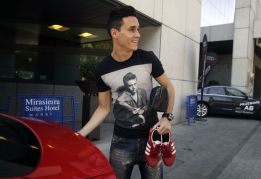 José María Callejón is on the brink of signing for Napoli. After several days of negotiations, Real Madrid have reached an agreement for the transfer of the 26-year-old midfielder who will be sold for a fee close to 10 million euros. The operation means that Madrid have made a small profit on the player who they bought back from Espanyol in 2011 for 5.5 million euros.
Callejón's market value has increased because he made the most of the minutes he was handed by Mourinho – particularly during his first season. During 1,386 minutes on-field, he scored 13 goals while in his second season, he netted seven times during 2,017 minutes of action.
Callejón currently earns 2.1 million euros per annum with Madrid but his annual salary will be boosted to 3.5 million at Napoli. It was Rafa Benítez who requested Callejón's signing (both share the same representative) and the player is the latest Spanish player to move to Serie A, following in the footsteps of Borja Valero, Joaquín and Marcos Alonso (Fiorentina), Llorente (Juventus) and Pedro Obiang (Sampdoria).