LIGA BBVA | BARCELONA | VALDES
Valdés decides not to continue with Barça
The keeper's current contact is due to expire on June 30th 2014 but his agent told the club this evening that the player will not continue at the club, Spanish news agency EFE has reported.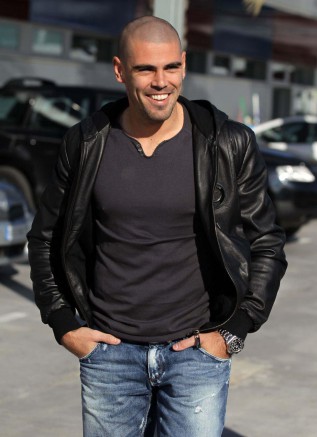 Representatives for Víctor Valdés met with Barcelona officials on Friday to inform the club that the goalkeeper will not continue at Camp Nou once his current contract expires.
Spanish news agency EFE reported on Friday, "During a meeting held this evening, Víctor Valdés' agent informed FC Barcelona that the player has taken an irreversible decision not to renew his contract".
Valdés, whose current contract is due to expire on 30th June 2014, said back on January 3rd of this year that he wouldn't rule out the possibility of moving on, "to experience new cultures and other styles of football" during the latter stages of his career.
When his present arrangement with Barça ends, Valdés will be 32 years old and as he himself confessed, "Being Barça's goalkeeper is difficult in every sense and I have spent many, many years withstanding the high pressure which comes with this job".