LIGA BBVA | VALLADOLID - REAL MADRID
Miroslav Djukic: "The entire world is watching us"
The Valladolid coach spoke to the press before his team's crunch match against Real Madrid. "We'll have to be extraordinary to win", said the Serb.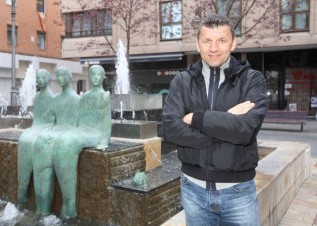 Valladolid's coach, Miroslav Djukic, said his team were relaxed before facing Real Madrid this Saturday in the Zorrilla stadium, because they had "so much to win, so little to lose" against an "all-powerful" rival, although he said they did want to show they were worthy of playing them.
"The whole world will be watching us, and the players have to show they are up to the challenge", said Djukic in the pre-match press conference. He also stated that the team had no special instructions for the match over and above maintaining the style of a team that have only lost once at home, in the fourth week of the League, against Betis. "It'll be difficult, but we will try to play as we like to, hurting them with possession football, although we are ready to undergo a tough time when they have the ball".
The Serb coach also had praise for Mourinho's squad: "They can hurt you in so many ways. You can think you are playing the game of your life, and all of a sudden you are two down. We can beat anyone, but to do it tomorrow we will need to be extraordinary".
"We must believe in ourselves, and with the support of the fans, we'll go out to win. The support from the stands will be vital. We're keen to play them, they are one of the best teams in the world, and we will be able to see how we measure up to a team of that quality", said the Valladolid coach.
The last time the teams met, in the 09/10 season Real Madrid cruised to a 1-4 victory in Valladolid in March, and also won at the Bernabeu 4-2 in October.